CHINESE DIASPORA AND AMERICAN ANIMATION
AHIS 2820 - History of Animation - Final Essay
INTRODUCTION TO THE CHINESE DIASPORA
China has an extensive global political and economic history, with written historical records dating back by 4000 years. Points of it has deeply affected Chinese Immigration Spikes. The Century of Humiliation, which included the British Opium War and the Japanese invasions occurring throughout WWII, and the Chinese Cultural Revolution which led to rapid economic reforms in 1978, are the most notable long-lasting events that shifted China's global stage status within the past 200 years. The opinion of how and whether China was growing or declining or doing both within a short time frame is subject to debate in another essay. Leading up to and certainly after these events during the Century of Humiliation, China was in a state of heightened civil unrest while poverty was rampant in many southern-port Chinese provinces, where contact with colonizers and foreign invaders were almost unavoidable.  As a result, a large majority of people from the Guangdong province migrated out of China. Other ethnic groups across China also made the difficult decision to pursue a life in the western hemisphere or overseas, but it was largely people from the port provinces of Guangdong and Fuijian who migrated during this time. This is widely known as the Chinese Diaspora of the 19th - 20th century — the result of Chinese people (mostly Cantonese speaking) letting go of their original citizenship in the hopes of finding a better life overseas.
THESIS: DIVERSITY IN ANIMATION
To this day, Chinese immigrants and American-born-Chinese continue to serve vital roles in the American animation industry, working across from big name companies to smaller studios. Some Chinese from the Diaspora ended up parenting or becoming notable artists in the American animation industry. Two Chinese American animation artists that I will discuss on this subject are Tyrus Wong and Domee Shi: their early life, career, and notable work. These artists used their cultural heritage to inspire their work Bambi and Bao respectively, which has given them notable recognition and praise. Although Domee Shi and Tyrus Wong have worked in different eras and political climates, they both served important roles in adding cultural diversity to Disney Animation. 
GENERATIONAL GAPS AND ITS AFFECT ON CAREER OUTCOMES WITHIN CHINESE IMMIGRANTS
While both had their families immigrate to North America during times of civil unrest in China, Tyrus Wong was a part of the 20th century 唐人 (the Tang people, or Cantonese) migration and personally experienced more extreme circumstances of segregation and discrimination.  He immigrated to the United States in 1910 and lived during the Chinese Exclusion Act. On the other hand, Domee Shi was born in 1989, after the Chinese cultural revolution and in the year of the Tiananmen Square protests. With her family, she immigrated during a more progressive time in Canada (1991). Despite being from different generations, both artists lived a shared experience as Chinese Americans who were heavily encouraged to pursue art by their artistic fathers and ended up working notable roles for Walt Disney Productions. 
Tyrus Wong's story was laden with racial bias and segregation. He was born in 1910 Taishan, Guangdong during the Qing Dynasty in China, which was succeeded by the Republic of China in 1912. He and his father immigrated to the United States in 1920, and were separated from his sister and mother, never to be in contact again. The Chinese Exclusion Act of 1883 was already in full effect, which made it difficult for Tyrus and his father to legally immigrate to the United States. They were initially barred entry, being held at the Angel Island Immigration Station. As a result of the Chinese Exclusion Act, Wong and his father immigrated illegally as "paper sons" of Chinese American sponsors. Eventually, he and his father moved to Los Angeles. His father encouraged Wong's artistry when he had him practice calligraphy every night, since they could not afford to give him an art education. Wong attended the Otis Art Institute on a full-ride scholarship, after his high school teachers noticed his artistic ability.
In contrast, Domee Shi's early life did not include any heavily directed racial discrimination on behalf of the Canadian or United States government. The Canadian government appealed the Chinese Exclusion Act in 1947, and Shi was born in 1989 in Chongqing, China. Notably, that was the year of the bloodshed of Tiananmen Square protests in Beijing, which was a driving factor for another spike in Chinese emigration, as some former Chinese nationals began to feel more disenfranchised about governmental decisions and policy-making. Shi was an only child and moved to Canada with her parents at the age of two. They started living in Newfoundland for almost two years before moving to Toronto. Her father, who was a college fine arts professor and landscape painter in China, helped her learn about art and painting. Thus, just like Tyrus, Domee was similarly influenced by her father to pursue art. However, in a saddening comparison, unlike Tyrus, Domee had the privilege of living with her mother, who's personality and homecooking influenced her art practice. During high school, Domee had the advantage of having access to the internet, which included access to manga, anime and art sharing websites such as DeviantArt. Her appreciation for animation manifested into her role as the Vice President of her school's anime club, and her eventual enrollment at Sheridan College to study animation after high school.
Domee Shi comparatively had more options to gain professional credentials that would prepare her for the animation industry. Domee credits her current role in Disney to a Sheridan College teacher, Nancy Beiman, who taught storyboarding. Although Tyrus also attended an art school, he did not have the opportunity to specialize in learning animation, as animation post secondary programs weren't available at that time. Despite his lack of specialized training at school, Tyrus Wong still served as a pioneer in the animation industry, as he bridged his calligraphic, ink and wash Chinese art style with American animation to create the backgrounds of Bambi. Wong was not as tied to notions about any precuring style and feel of animation, since there were not as many pre-set ideas for what animation films should look like. Most notably, 3D animation was not an industry standard for Disney yet, so Wong's watercolour paintings inspired by the Song Dynasty were a beautiful fit for the pastoral cell animation style of Bambi. 
On the other hand, Domee integrated the pre-set mediums and ideas of animation as a vehicle to create more inclusive and truthful stories of the Asian American experience. She innovated newer styles, plots and characters, drawing explicitly on her personal experience. Tyrus Wong had certain limitations for how much he could visually express his individual and cultural background into the Walt Disney productions, a result of his racial Chinese minority status in the United States. The majority political climate in North America during Wong's career did not favour cultural diversity. Many large scale, white collar American companies were predominantly white, euro-American-centric, and continue to be as such. Working under David Hand, the director of Bambi, Wong was limited to the role of being a production illustrator. Despite these obstacles, Wong succeeded in implementing his cultural background in his artwork for Disney, as it complemented and exalted the American style of art and animation for the Bambi production.
Thankfully, Domee is experiencing more career mobility within the industry, working as a storyboard artist for Inside Out, The Good Dinosaur, Incredibles 2, and Toy Story 4, to becoming the first female director for the Pixar animated short film, Bao. Most of the articles on Shi do not express any points on her being discriminated as a Chinese Canadian female, in contrast to the writings on Wong, who experienced many forms of racism and discrimination. With the Chinese Exclusion Act being repealed in 1943 for the United States and 1947 for Canada, the political climates within North America has shifted since. Domee is working at a time of opportunity and choice to mobilize her personal stories and heritage. However, there still exists insidious entities of white supremacy and systemic racism throughout North America, and the globe. Bao has garnered some polarizing reviews online, largely from audience members who have a shallow or inauthentic knowledge of the Chinese immigrant experience. An allegorical story, as understood by Asian American audience members, is interpreted literally by most white viewers. It is interesting to see these polarized reactions, as one side of the audience becomes emotional for the mother-son's coming of age story, while the other can only focus on the mother's allegorical action as a form of exoticized cannibalism. Proving that, white viewers who are ignorant of many bipoc cultural nuances are most likely under researched and underexperienced with bipoc people. The disparities are a telling of a larger issue. North America is still plagued by racial segregation.
It is important to note that Tyrus Wong is a part of the population of Chinese immigrants who were subject to intense racialized restrictions from the US government and society overall, largely from the Chinese immigration head tax and immigration restrictions. Their hardships could only be fully realized now, as it now easier for new generations of Chinese, such as Domee Shi, to integrate into the west.  China itself is a highly homogenized society, which enforces linguistic, religious and cultural restrictions onto Chinese minority populations. A large example being the Xinjiang re-education camps, operating since 2017 by the Communist Party of China after the government's 2014 announcement on the "people's war on terror". These internment camps operate in the purpose of indoctrinating Uyghurs, Kazakhs, Kyrgyz, and other ethnic Turkic Muslims, Christians as well as some other foreign citizens such as Kazakhstanis, into Sinicization, supposedly as a purpose of countering extremism and terrorism between Chinese nationals. Even within Han Chinese populations, there exists oppressive political behaviours. It is also notable that Tyrus Wong's name is Cantonese while Domee Shi's name is Mandarin, and that this reflects the linguistic politics within China during their lives. After Mandarin became the official language of China in 1911, many former mainland Chinese nationals, who immigrated to english-speaking countries, had to use the mandarin pinyin as an anglicization
of their names even if they were from Cantonese families, exempting the Cantonese from Hong Kong and Macau. More recently in the mid 20th century, the Chinese government has condemned school children from speaking their native dialects in classrooms and thereby solely used Mandarin. Mandarin is enforced as the official spoken language in almost all provincial areas and schools, thereby homogenizing the majority Chinese language. The only regions within China which have Cantonese as the official language are Hong Kong and Macau. These types of governmental enforcements have sparked room for debate and activism for Chinese citizens and citizens abroad, who seek the preservation of linguistic, religious, and cultural diversity.
CONCLUSION: DIVERSITY IS A COVER UP. WE NEED JUSTICE.
Tyrus Wong and Domee Shi were not afraid to create work which reflected their Chinese background at Disney Animation. For Bambi, it was Wong's traditional Chinese ink and wash painting styles which heavily influenced the art development, and for Bao, it was Shi's allegorical short film debut which featured the story of growing up as an Canadian-born-Chinese in a Chinese immigrant household. Their work and legacy express the importance for minority artists to be unashamed of their cultural or personal differences. "Minority"-centred and "minority"-led animations which focus on diverse Black, Indigenous and People of Colour (BIPOC+) issues can serve as an inspiration for inclusivity in the collective conscience. However, true change can only be established after the white lens is negated as a basis for all western theory and law. Justice can be achieved for all marginalized people once they are no longer used as token and un-reprimanded sub-humans. Laws and systems in place today still do not reflect this.
As artists and animators, we can use our creative talents to provide hope for targeted minorities. We are living in a time of heightened social awareness and unrest, facing everyday battles of psychological and sociological games rooted in colonization and white supremacy. It's in our computer screens, our consumerism, and our bank accounts, infiltrating our minds over what is valued and what is not, what is right and what is wrong. Trusting ones' gut instinct can mean the life or death of an idea and of a person(s).
Animation must exist without compromise; it will demand attention. It is vital that we are not afraid to speak our truth. To speak from our hearts and chests, even if our voices are trembling. It is imperative to push for diversity over blatant racial and cultural homogenization.
Gernet, Jacques, Joseph Reginald Foster, and Charles Hartman. A History of Chinese Civilization. Cambridge: Cambridge University Press, 2008.
Kaufman, Alison Adcock. "The 'Century of Humiliation,' Then and Now: Chinese Perceptions of the International Order." Pacific Focus, vol. 25, no. 1, 2010, pp. 1–33., doi:10.1111/j.1976-5118.2010.01039.x.
Orrenius, Pia, et al. "Chinese Immigrants in the U.S. Labor Market: Effects of Post-Tiananmen Immigration Policy." International Migration Review, vol. 46, no. 2, 2012, pp. 456–482., doi:10.1111/j.1747-7379.2012.00893.x. 
Rajkai, Zsombor, and Ildikó Bellér-Hann. Frontiers and Boundaries, Encounters on China's Margins. Wiesbaden: Harrassowitz Verlag, 2012.
Kaufman, Alison Adcock. "The 'Century of Humiliation,' Then and Now: Chinese Perceptions of the International Order." Pacific Focus, vol. 25, no. 1, 2010, pp. 1–33., doi:10.1111/j.1976-5118.2010.01039.x.
White, Micah. The End of Protest: A New Playbook for Revolution. Toronto: Vintage Canada, 2017.
Zulu, Shaka. A Dossier of Struggle. Shaka Zulu Defense Committee, 2003.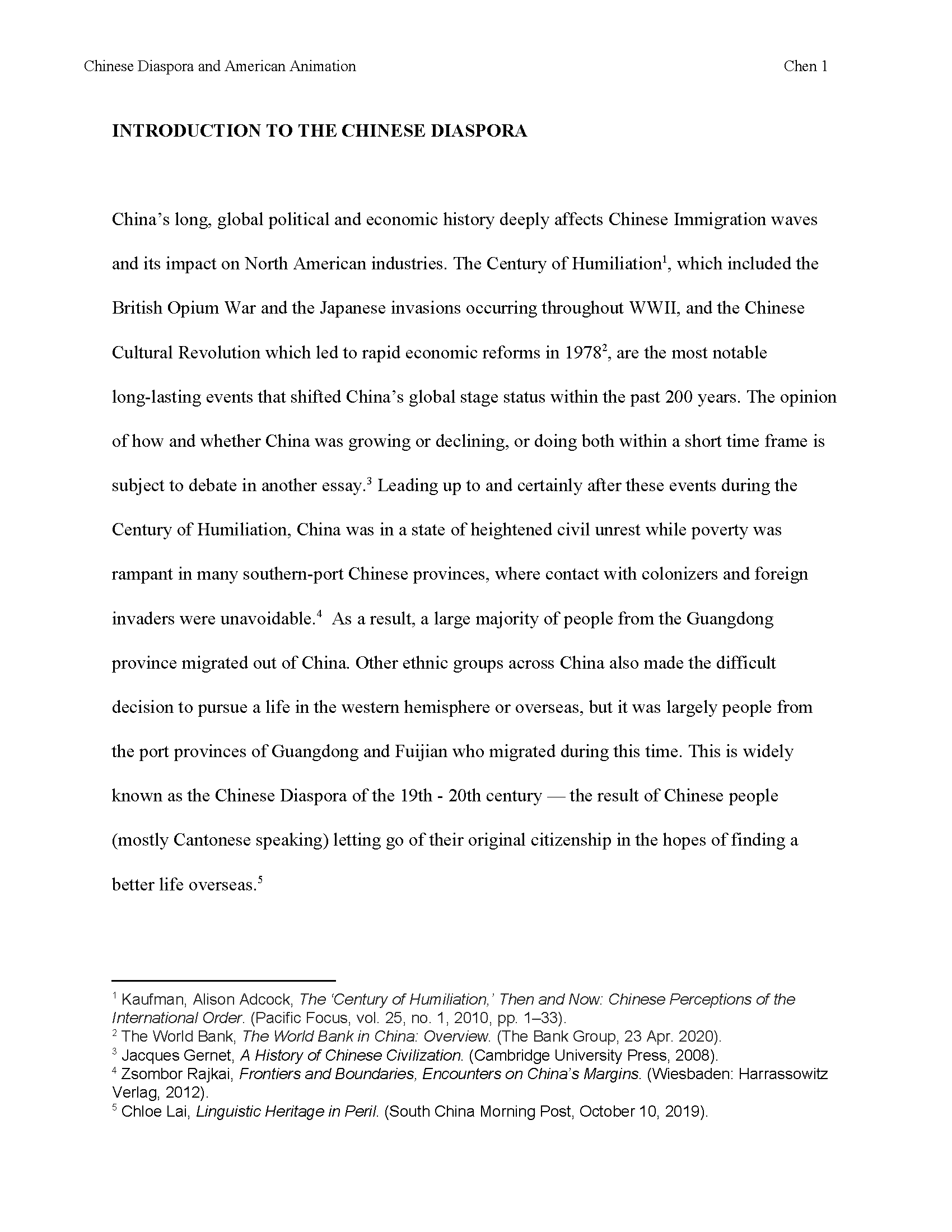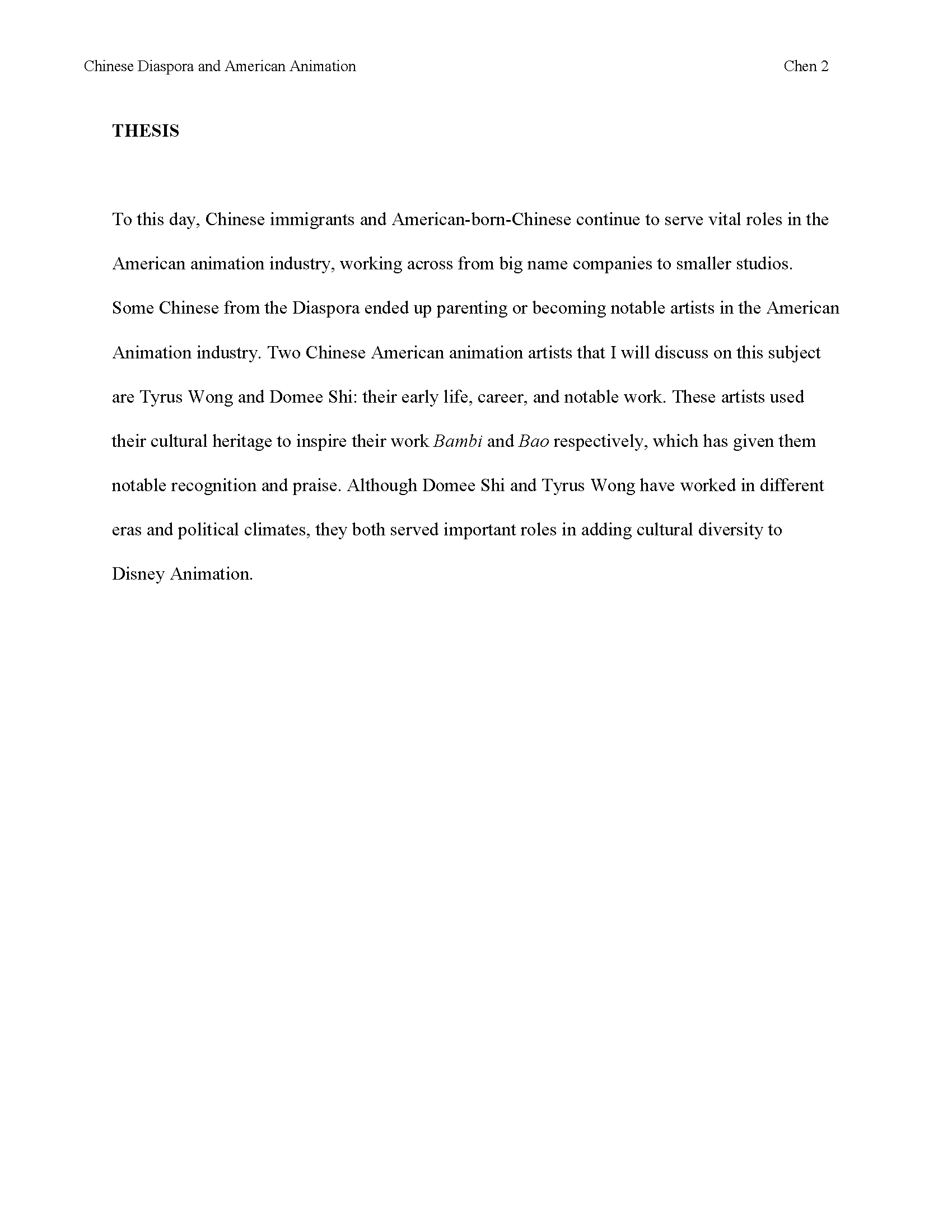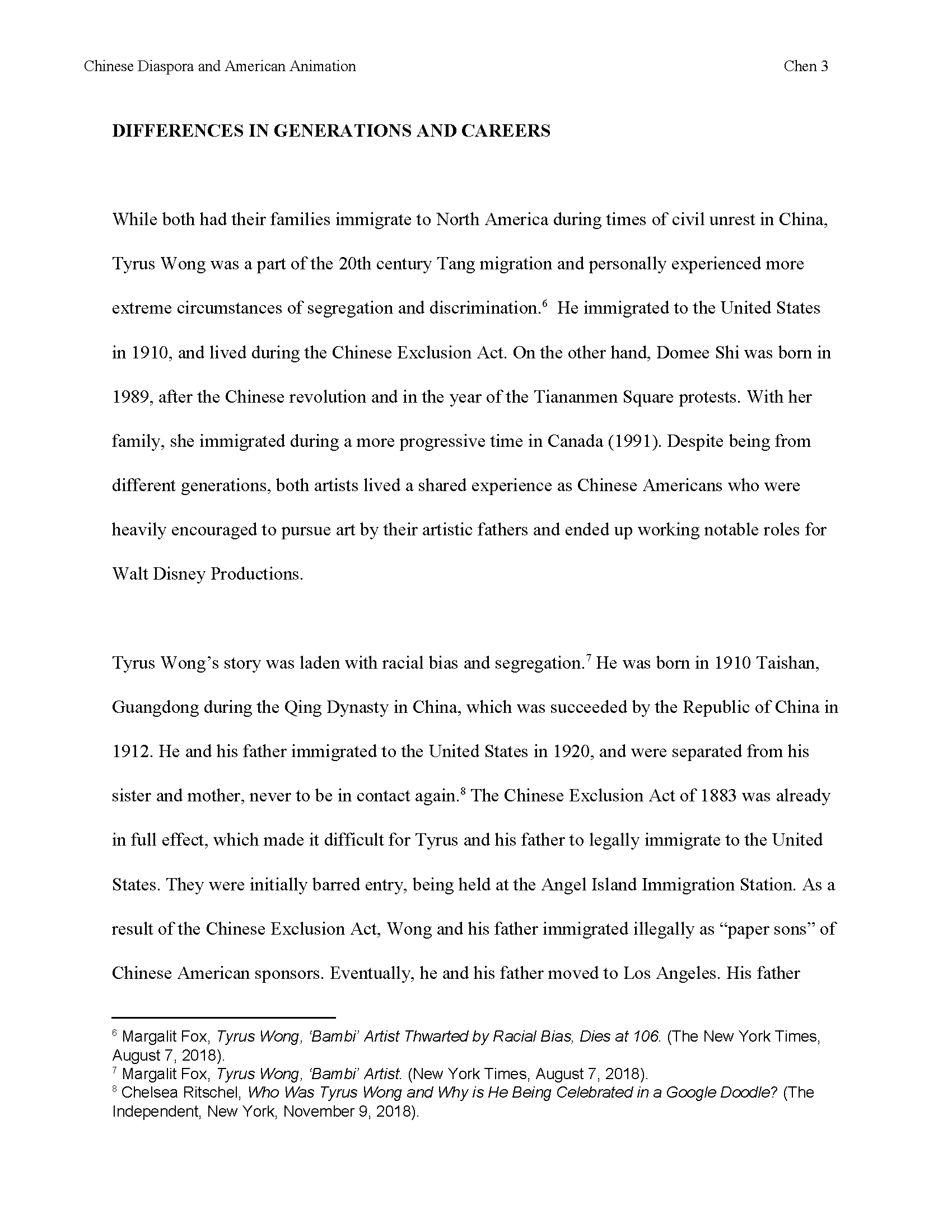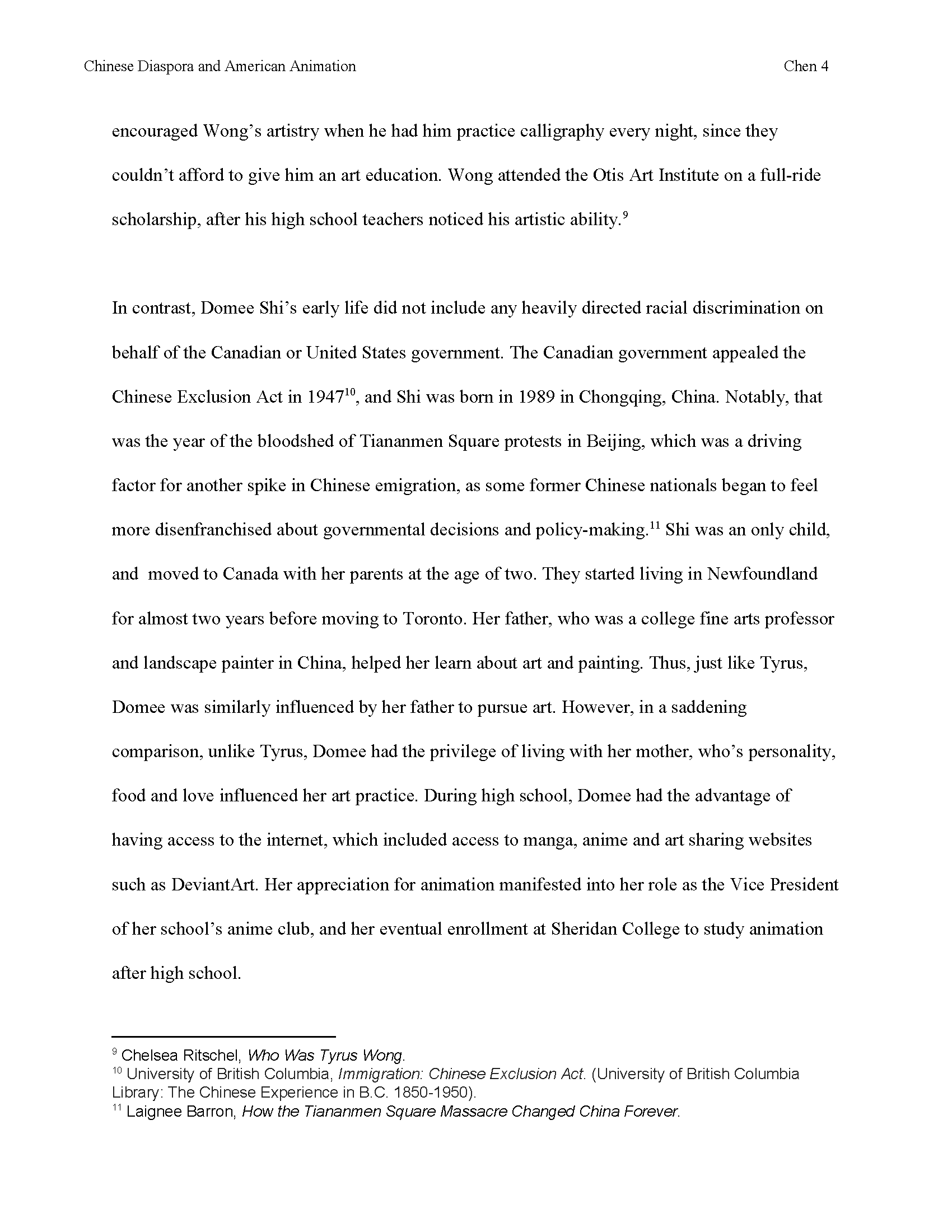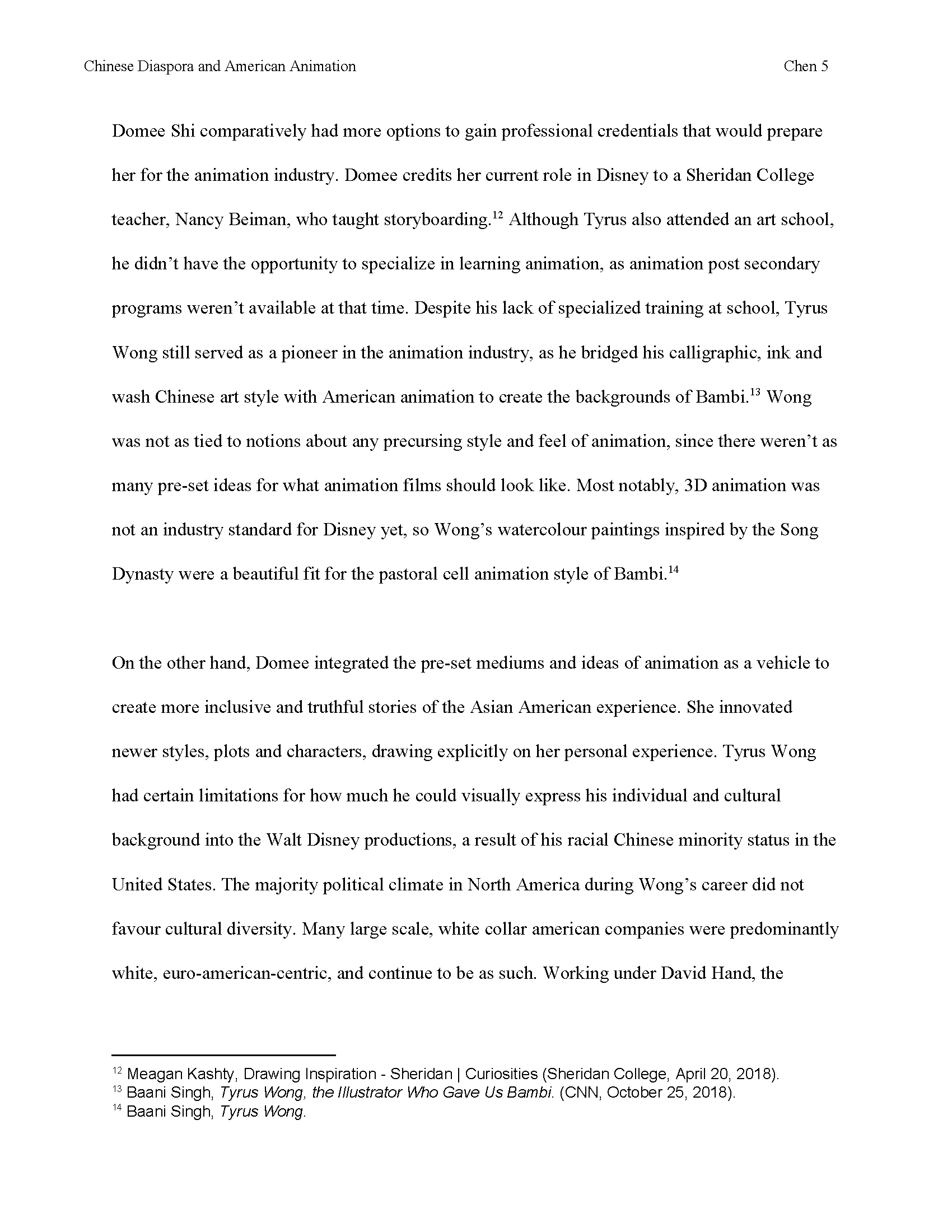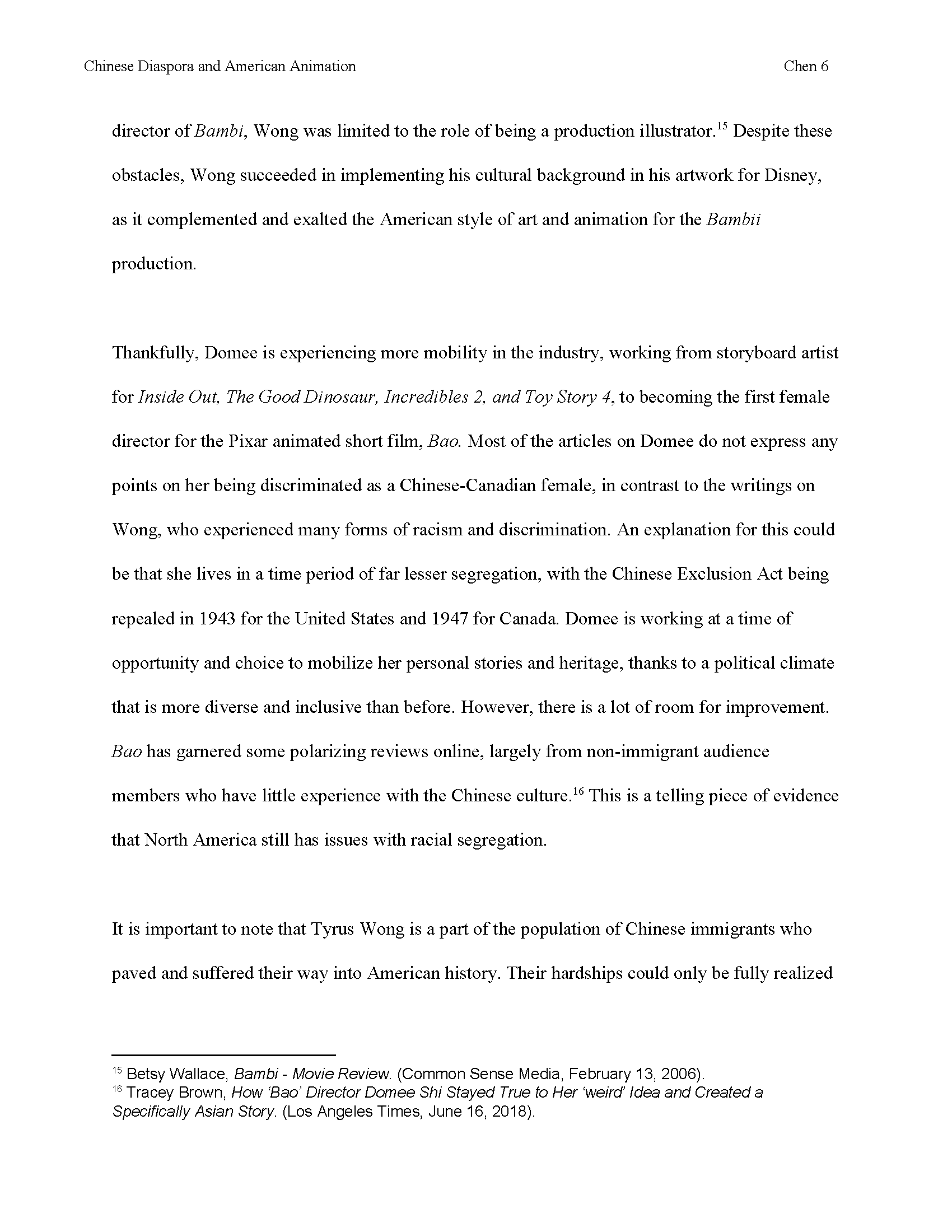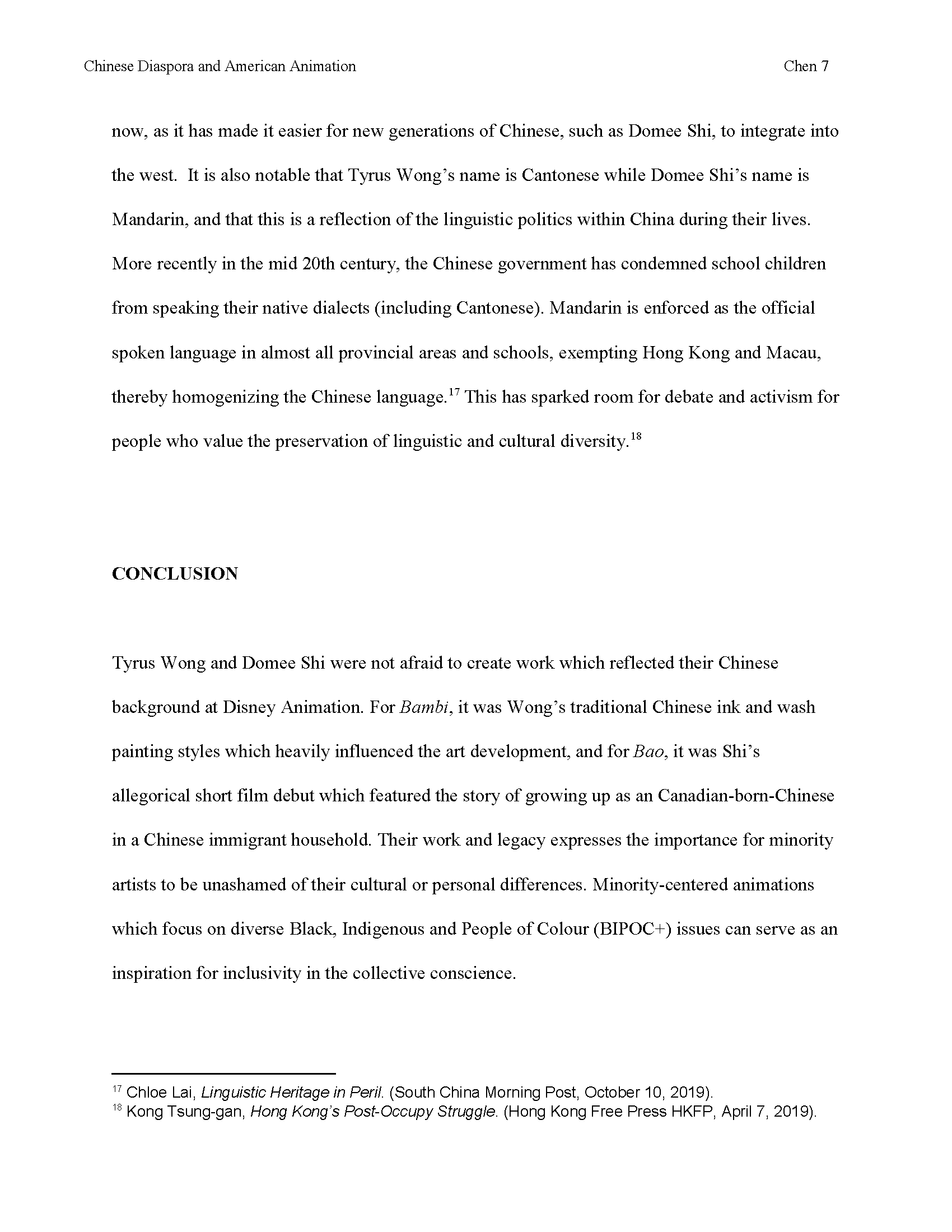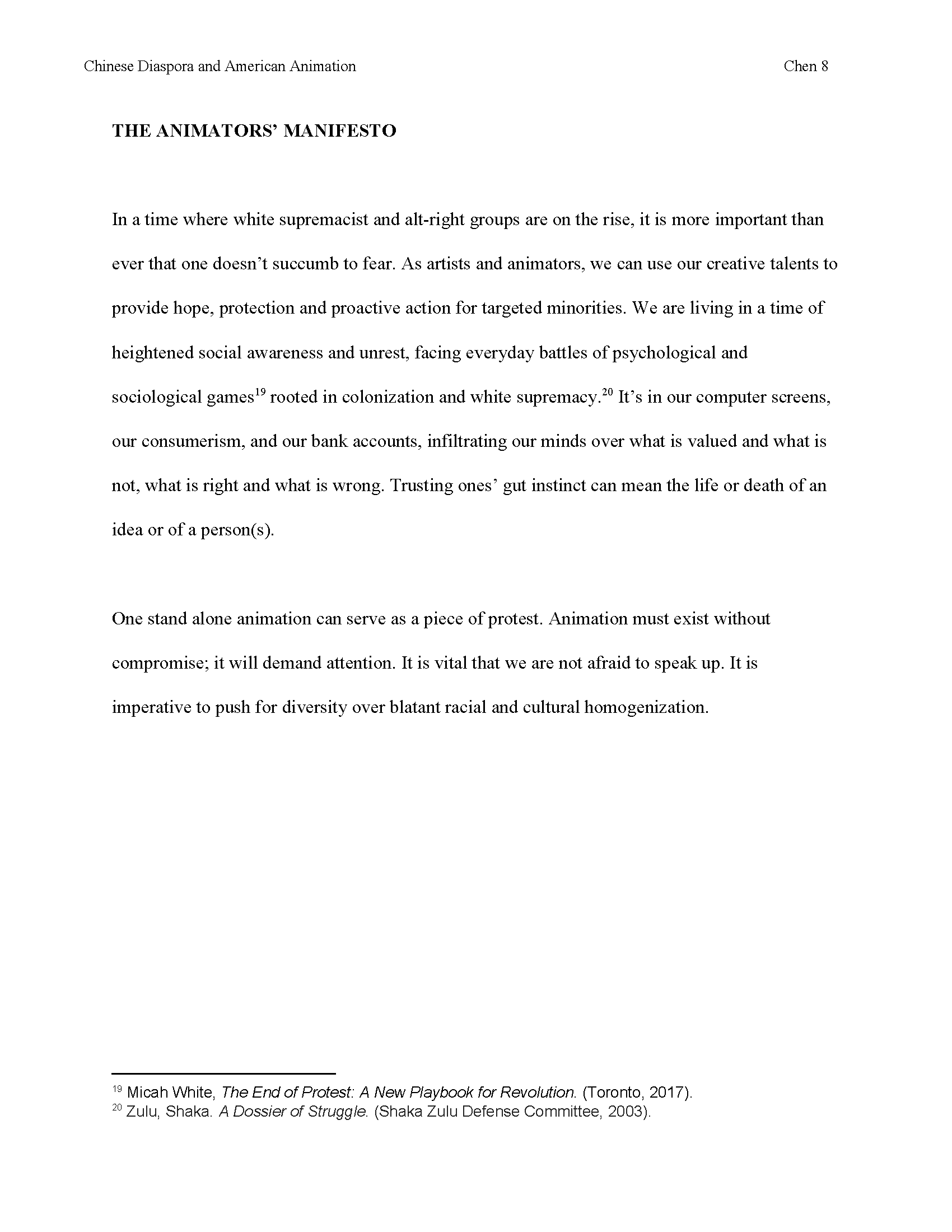 QUEER WITCHES FOR BLM
2020, digital media, 26 in by 26 in
Bird queen wearing her pendant and green skin, wearing a gold accented black cloak 
and bird head, she's standing in front of wavy text and details which say 
"Queer Witches, BLM and I III I II"
Accepted Submission to ello.co Global Pride 2020 Artist Invite

The fate of the queer community is intertwined with the fate of Black and Indigenous Peoples. Black and Indigenous peoples and knowledge are sacred and vital for humanity.

A personal anecdote: Learning about Two Spirit people within Indigenous communities helped me accept my gender dysphoria which I was diagnosed with at the beginning of university. I've experienced it all of my life, and felt demonized for it until I finally learned about Two Spirit power a few years ago. BIPOC+ cultures and knowledge can offer us ways of thinking that are missing in our institutions. Western (euro/white-centric) ways or medical texts didn't provide me with better insights of this matter, but I became more cognizant of my condition through learning about PreColonial worldviews which embraced the metaphysical. Although western medicine has progressed to aid physical ailments, vaccines are good, and people are generally not dying from preventable diseases in the developed world, it doesn't hit everything. (Disclaimer: I don't identify as being a part of any sect or religion but I do heavily borrow/research religious symbolism, ideas and aesthetics for art and curiosity.)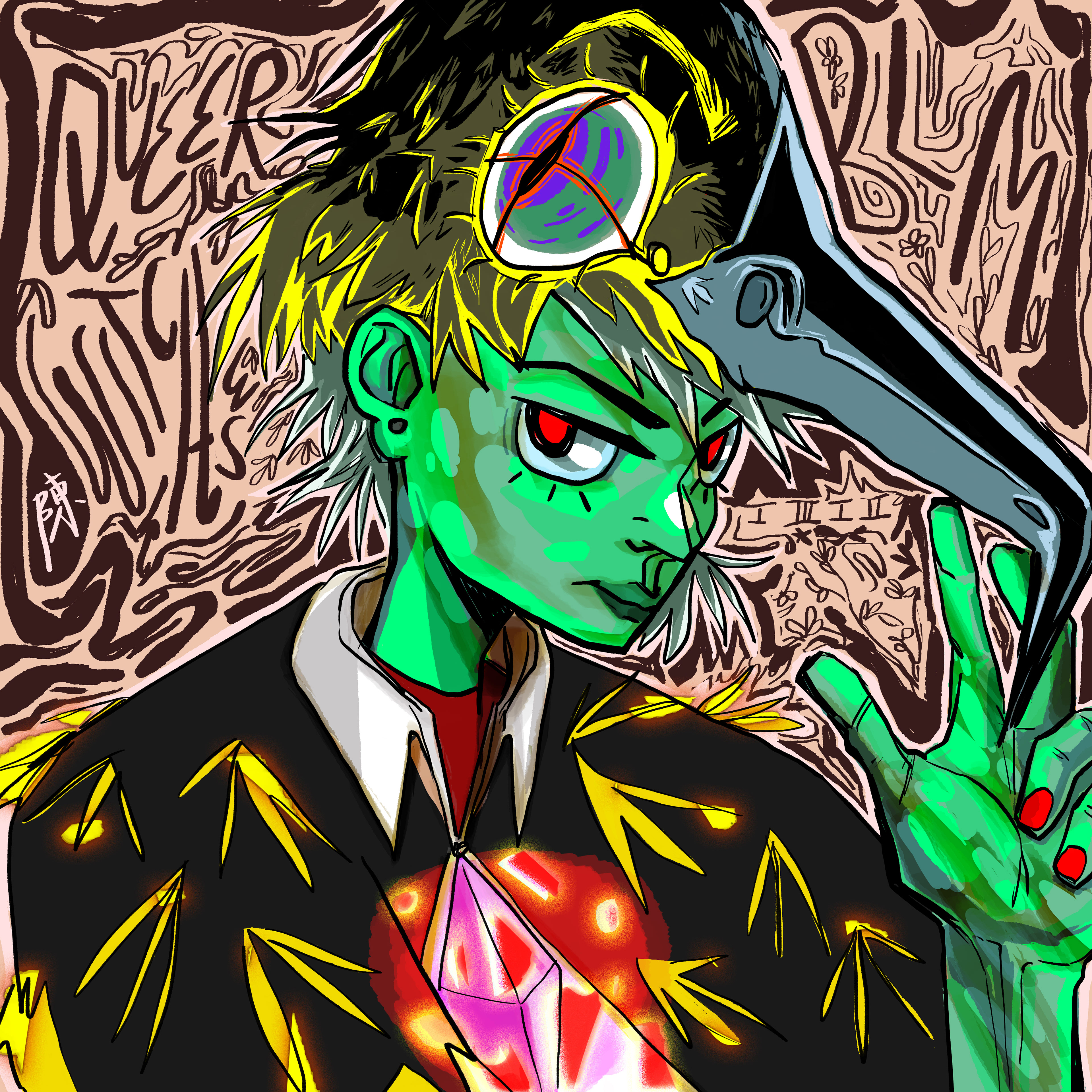 Comic from my Dream
2020, mixed media, 17 in by 11 in
Girl meets Prince_Frog and has her first encounters
with the intellectual presuppositions of gender neutrality.
Accepted Submission to ello.co Global Pride 2020 Artist Invite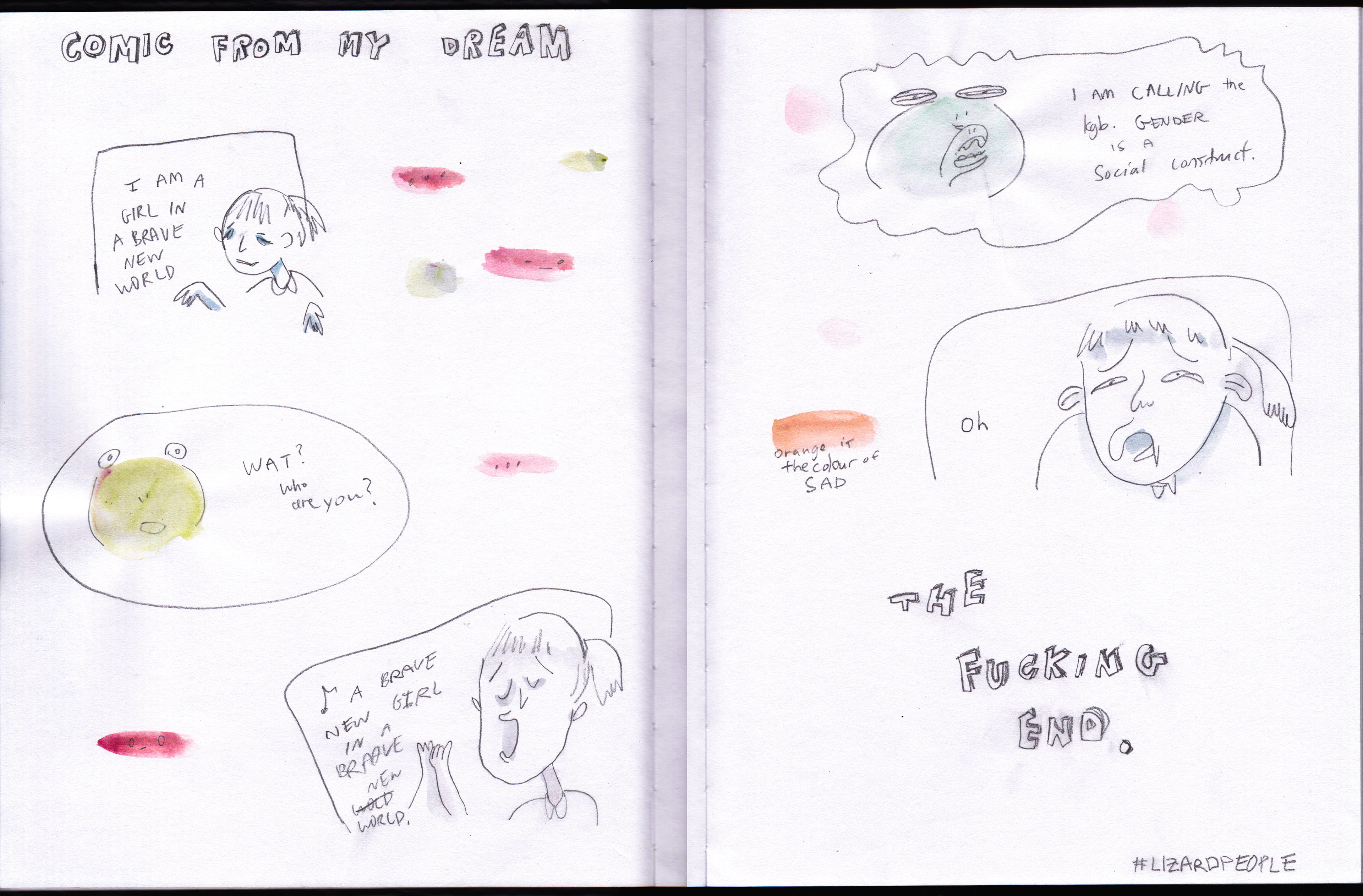 Conniving Politics and Manipulative Technology:
A Result of Neoliberal Globalization?
Instructors: Dr. Ruben Zaiotti and Dr.Pauline Gardiner Barber